*This may also apply to complexes which received plumbing approval before 2008.
Our focus is on getting the best outcome for all our customers. We're working with the Body Corporates to explain all the options, what this will mean for your billing, and we will support the complex in making a decision on your preferred option.
I own a unit in a complex built before 2008. What does this mean for me?
If you manage or own a unit within a complex especially one built before 2008 and you do not have an individual sub meter for your unit, there is no change for you.
If you manage or own a unit within a complex that was built or had plumbing approved before 2008 and you do have an individual sub meter for your unit, we'll be in touch.
We are reviewing all impacted unit complexes in our region, which will take some time. When we start reviewing your complex, we will let you know. We will work closely with you and your Body Corporate to explain any impacts for your unit complex and also to discuss options to ensure your complex is compliant.
What are the options for my complex?
To ensure your unit complex is compliant and to continue accurate billing, the body corporate, with the help of our Unitywater team, will need to choose from the following two options:
1. Change the way that individual unit owners are billed for water usage charges:
1.1 Property Share Percentage billing, or
1.2 Body Corporate All Consumption billing
2. Upgrade the sub metering within the complex

To help you understand how the different options work please download this fact sheet:
Fact sheet - your options explained
To decide which option is most suitable for your complex, we will discuss the impacts of each option with you and your Body Corporate. We also recommend that your complex engages with their private plumber who can help advise the complex of the work required to upgrade sub meters and the cost of doing this work.
Frequently asked questions
What happens next?
Step 1
Unitywater will be in touch with the Body Corporate 
When your unit complex is ready for review, one of our friendly team members will phone your Body Corporate representative to explain how the review process works, what the possible impacts are for your unit complex and outline the options that are available.
We will ask your Body Corporate to work with the unit owners to choose the most suitable option for the complex and we will provide a timeframe for any decisions.
We'll also send written advice so Body Coporates and Unit owners have all the information.
Step 2
Body Corporate and unit owners to select the best option for them
Unitywater requires the Body Corporate to liaise with the unit owners about the process, options and timeframes and to co-ordinate a decision by unit owners for the complex within the timeframe agreed.
It is likely that this information may need to be shared at Body Corporate meetings and may need to comply with the Body Corporate approval processes and align to meeting calendars.
Unitywater will continue to provide support and information to the Body Corporate during this step.
Step 3
Body corporate will notify Unitywater of the decision
Once the complex has made their decision to either upgrade their sub meters or to change the way water usage is billed, the Body Corporate representative for your complex will notify Unitywater of this decision in writing.
Depending on the option you choose, some additional paperwork may be required.
Step 4
Confirmation advice from Unitywater - Body Corporates and unit owners notified
We will confirm in writing the option you have chosen and expected timeframes for the changes to be made. Unitywater will advise next steps relevant to the option chosen.
Option 1.1: Property Share Percentage Billing
Option 1.2: Body Corporate All Consumption billing
Option 2: Upgrade sub meters at your unit complex
General sub metering FAQs
You might also be interested in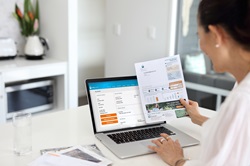 Understand the charges on your bill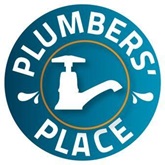 Plumber's guide for upgrading sub meters