We use three different technologies to clean the complex pipe network of water mains that carry your water supply:
Ice pigging
Neutral Output – Discharge Elimination System (NO-DES)
Flushing
We match the right technology with each site depending on a number of factors including pipe size, pipe material, water quality history and cost.
We will notify you in advance of any mains cleaning works and any disruption to your water supply due to these activities generally shouldn't last long (less than a few hours).
You may experience dirty water coming from your taps after they have been cleaned. If this happens to you, and the water does not clear within a few seconds, please:
turn on the tap nearest to the ground level (usually an outside tap)
allow it run for up to five minutes until water runs clear.
On average this uses about 75 litres of water and costs about 30 cents. You can capture this water and use it on your garden. If the dirty water does not clear, please contact us.
Want to know more? Read the cleaning water mains FAQs below or contact us.
We also welcome your feedback on this program.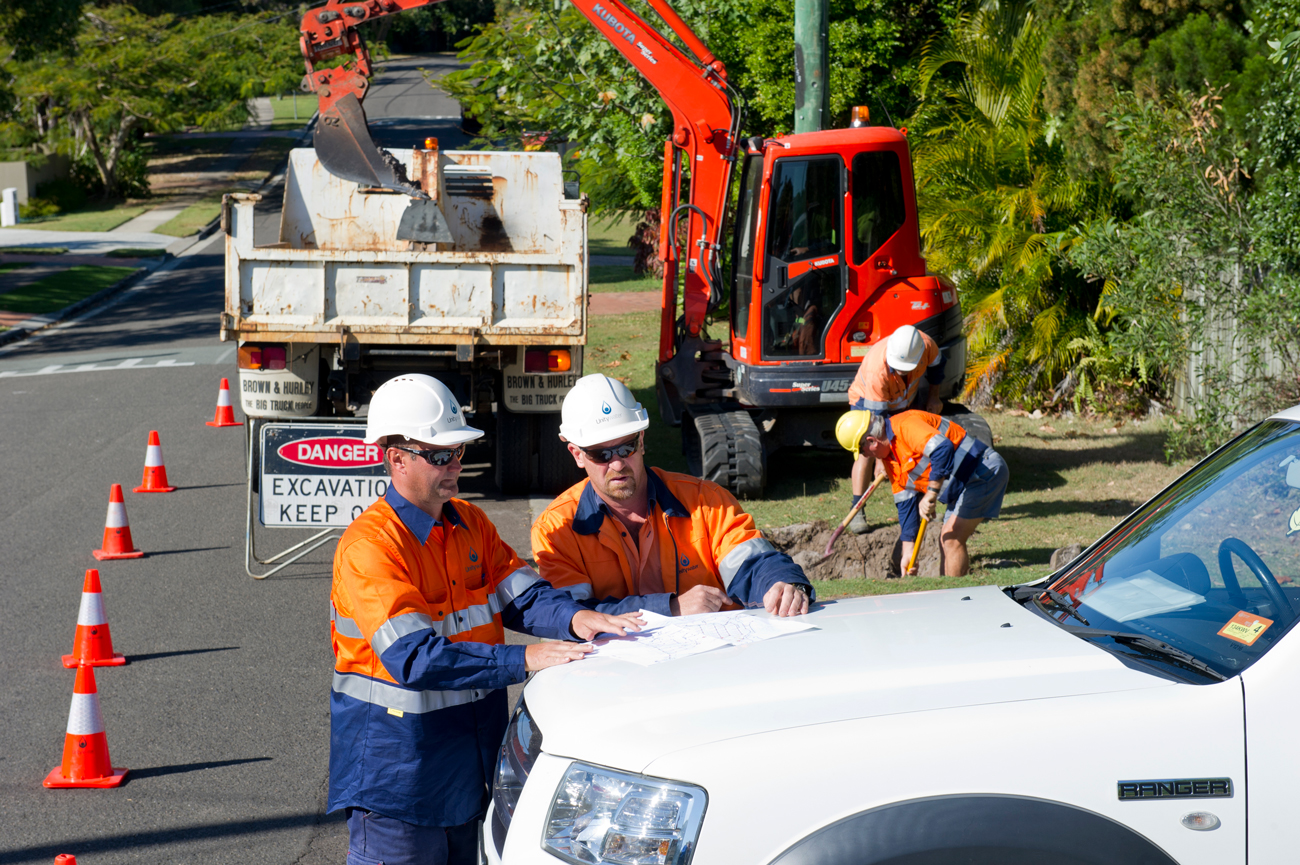 Cleaning water mains FAQs
Ice pigging technology was developed in the United Kingdom in the early 2000s and was brought to Australia in 2011.
The technology utilises the unique properties of ice slurry to push accumulated sediments through a pipe to a collection point. Ice slurries are pumpable like a liquid and also have properties like a solid when confined within a pipe.
Unitywater engages a specialist company to clean mains using ice pigging. Ice pigging typically uses 50% less water than flushing and is more effective at removing sediments.
Pictured below are water samples before and after ice pigging.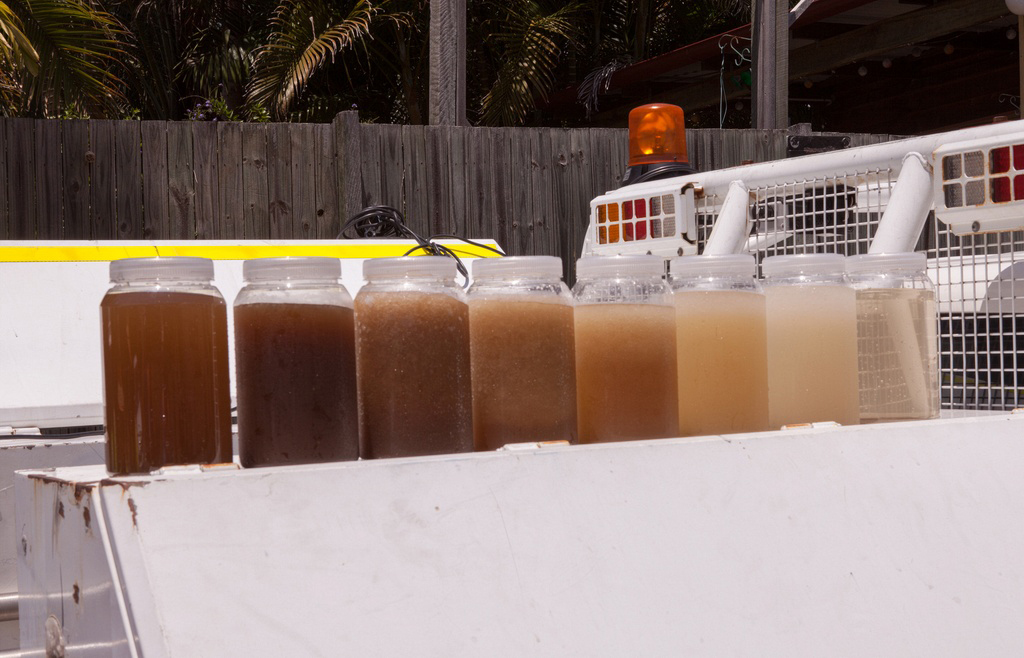 Learn more in our ice pigging video.
Neutral Output – Discharge Elimination System (NO-DES) was developed in USA and was brought to Australia in 2016.
The NO-DES technology involves pumping water at high speed around a closed section of the water supply network and through filters mounted on the back of a truck. The NO-DES truck also adds chlorine to the water to maintain a safe level of disinfection during the cleaning process.
Unitywater engages a specialist company to clean mains using the NO-DES technology.
The NO-DES technology produces almost no wastage of water and is a highly effective way to remove sediments.
Until recently, flushing has been the traditional way in which water utilities have cleaned water mains. Our teams open selected hydrants on water mains and allow water to rush through the mains at high speed, flushing away accumulated sediment.
We are committed to water conservation and minimising wastage, so we are very selective about where and when we carry out planned flushing.