The main commercial use for recycled water is for open-space irrigation. Many schools, golf courses, community ovals and sporting grounds use recycled water in the Sunshine Coast, Noosa and Moreton Bay areas.
Recycled water is also used in some industrial processes.
View our Commercial and industrial - recycled water fact sheet (PDF 46KB).
Any customer wishing to use recycled water is considered on a case-by-case basis. If you are interested in applying to use recycled water, please contact us.
There are five classes of recycled water (A+, A, B, C, D). Each class is of a different quality, as the treatment capabilities of our sewage treatment plants vary. Therefore there are restrictions placed on each class and what you can use it for (e.g. Class C is only suitable under strict controls - see below for examples). The table below lists approved uses for all classes of recycled water. Please note: sensible and appropriate hygiene precautions must be employed when using recycled water.
| Use | Class A+ | Class A | Class B | Class C | Class D |
| --- | --- | --- | --- | --- | --- |
| Irrigation of residential gardens and lawns - above ground | | | | | |
| Irrigation of residential gardens and lawns - below ground | | | | | |
| Filling or topping up of residential 'non-drinking water' rainwater tanks - NOT ALLOWED | | | | | |
| Dust suppression, compaction | | | | | |
| Watering parks, playing fields, footpaths and roadside plants | | | | | |
| Filling fenced ponds, lagoons and dams (not used for recreational purposes) | | | | | |
| Filling non-fenced ponds, lagoons and dams (not used for recreational purposes) | | | | | |
| Road works | | | | | |
| Washing cars | | | | | |
| Washing animals (except pigs) | | | | | |
| Hydraulic testing of sewer infrastructure | | | | | |
| Irrigation of landscaping on construction sites | | | | | |
| Filling or topping up of swimming pools or spas - NOT ALLOWED | | | | | |
| Irrigating sugar cane destined for non-edible purposes (fixed site users only) | | | | | |
| Irrigating turf (fixed site users only) | | | | | |
listed use is approved for this class of recycled water
listed use is not approved for this class of recycled water
use is accepted only under strict site controls including site management plans and a recycled water sale agreement
Recycled water is produced at the following treatment plants:
| Unitywater sewage treatment plant | Class |
| --- | --- |
| Brendale | B |
| Coolum | B |
| Kawana | B |
| Landsborough | B |
| Maleny | B |
| Maroochydore | B |
| Maroochydore Lagoon | D |
| Murrumba Downs | B |
| Nambour | B |
| Nambour Lagoon | D |
| Noosa | B |
| Redcliffe | C |
| South Caboolture Dual Reticulation | A+ |
| South Caboolture Standpipe | B |
| Woodford | A |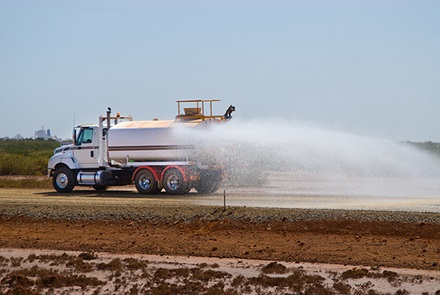 You may also be interested in