New mural honouring ANZACs unveiled on King Street water tower
A 25-metre-high community mural celebrating the ANZAC spirit was unveiled in August 2020 on the historic King Street Water Tower in Caboolture.
As part of Unitywater's Community Artwork Program, the concept was created in collaboration with Caboolture RSL, Bolton Clarke Fernhill aged care community and the local community with almost 3,700 residents voting on the final designs.
Thank you to all members of the community who took part in the design survey or provided feedback to us throughout the process.
The ANZAC-inspired mural reflects the history of the site, which sits adjacent to the former Fernhill Village – now Bolton Clarke Fernhill aged care community – a home that cared for returned veterans when it opened in the 1950s.
The King Street Water Tower mural is the 16th artwork in Unitywater's Community Artwork Program, which transforms reservoirs, water towers and sewage pump stations across the region into larger than life murals that reflect the local community and help deter graffiti.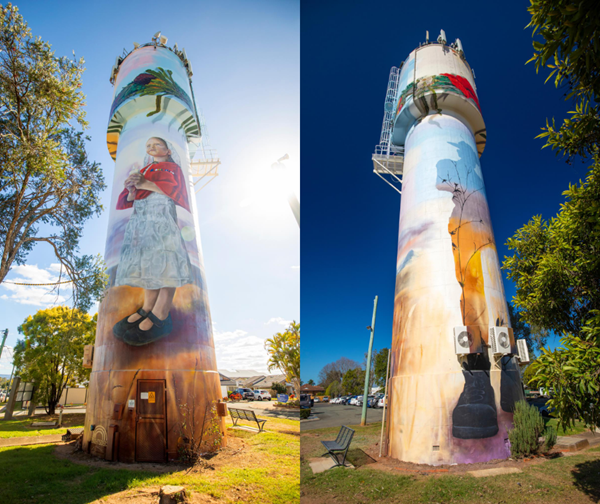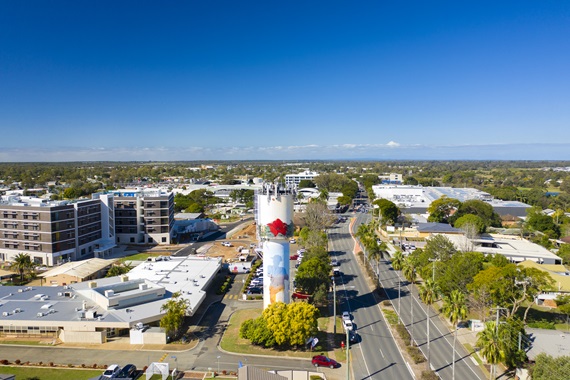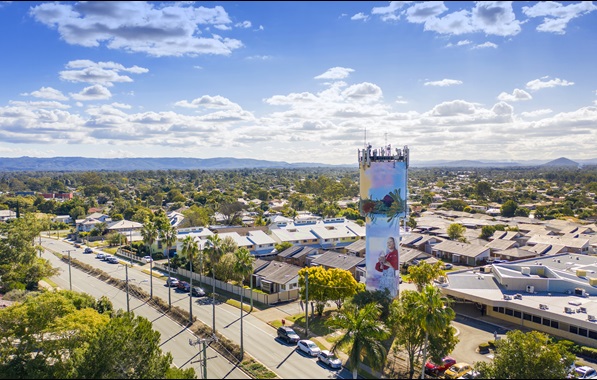 Find out more about this project
Key dates
April 2020
Survey and design
Community survey for design ideas closed and Unitywater worked closely with the artist, the Brightsiders, to develop two design concepts.
May 2020
Community voted
Community voted for their preferred artwork to be painted on the water tower.
June - July 2020
Winning design announced and installed
The winning design was announced and the artwork was installed by the artists.
August 2020
Artwork unveiled
Magnificent artwork unveiled to the community.